They Grow Up so Quickly
Capture these important moments before the time passes.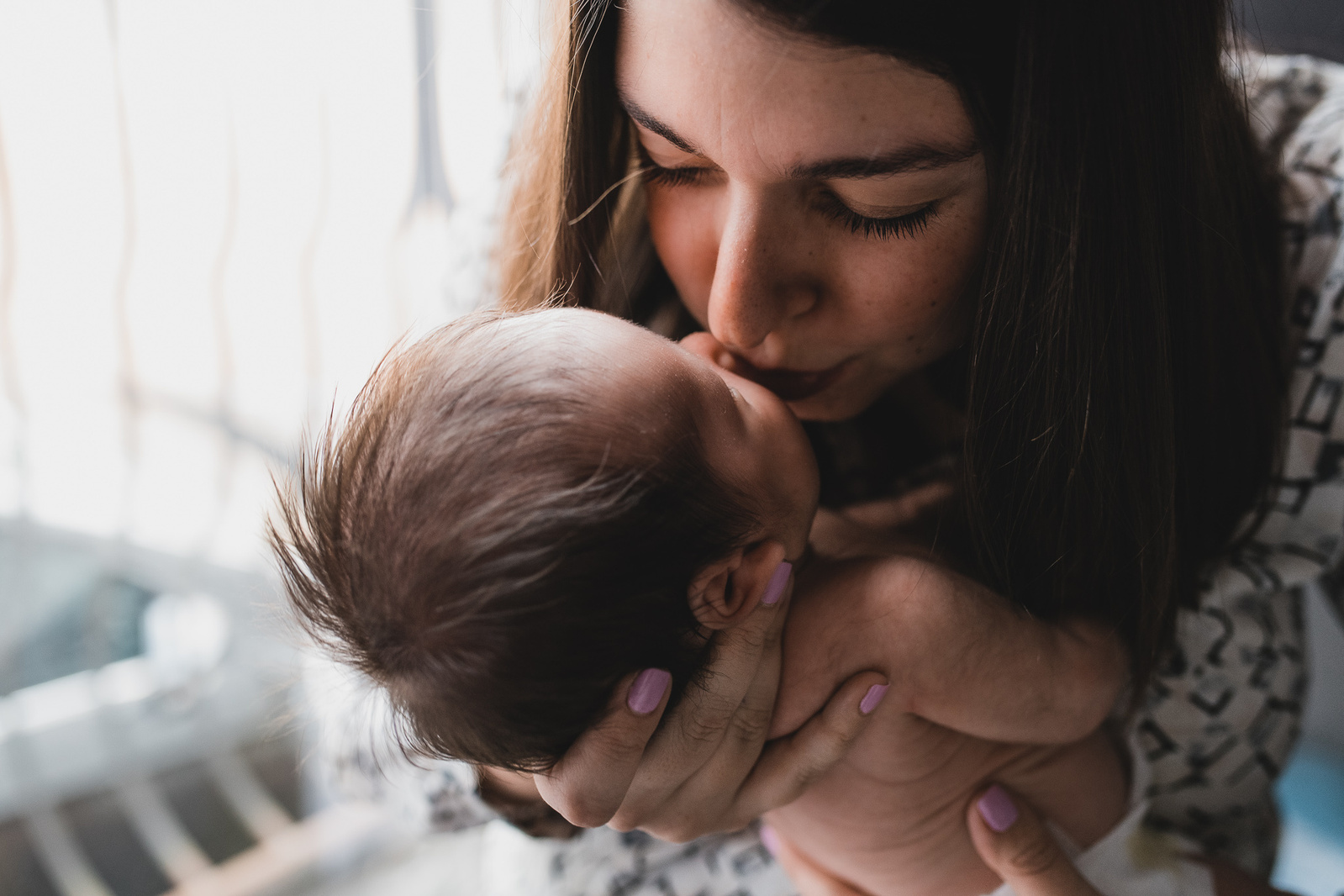 Investment
Sessions are $650 and are all-inclusive. These include:
A private gallery with a minimum of 40 edited images with sizes optimized for Print and Social Media
Planning Guide for your Newborn Session
$75 in print credits that can be used towards a gallery print or a Luxury Memory Album
Ability to order high quality prints and canvases directly from your private gallery
Timing
Sessions typically take place late morning inside the comfort of your own home and last 1-2 hour. I take full family photos, solo photos of the new baby, and photos of the baby alone with siblings and parents
The Lifestyle Approach
Newborn babies have a mind of their own and I never want to force them to be awake, asleep, or in any unnatural positions. All posing is natural and fun prompts giving all of you an opportunity to connect with each other. While we will get 1-2 "holiday card" photos, most of the images will be of you interacting with your family.
Add-On: Luxury Memory Album:

Treasure and share the precious moments with a Luxury Memory Album designed by me. These hardcover, leather albums are printed on luxurious pearl white paper and can include two custom quotes chosen by you.
The initial album costs $400 and $200 for each additional copy ordered. If you order 5 or more albums, there is a 10% discount applied. Shipping and tax are included in this cost.
Add-On: Maternity Session
Capture the precious moments leading up to the birth.
A maternity session typically takes place at 28-36 weeks and take place outside roughly 1 hour before sunset.
While the focus is primarily on the pregnant mom, I do take several photos that can include partners and other children.
When booked at the same time as a newborn session, save $150 for an add-on cost of $300. If desired, the maternity photos can be included in the Luxury Memory Album.
Get Started:
If you're interested in booking a newborn session, please fill this form out and I'll get back to you within 2 business days to start this journey!
Subscribe to My Newsletter
Sign up with your email address to receive news, updates, and special offers.